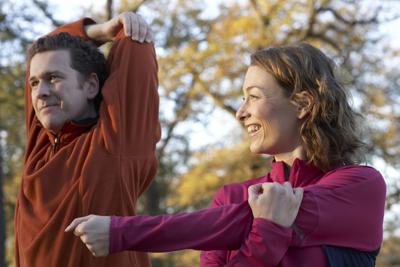 It is one thing to declare New Year's resolutions. It is another thing to actually accomplish them. To help you along the way in 2019, I have created some fitness and nutrition tips. If you think reading them would be a waste of time because you have tried EVERYTHING already, try again. These tips are out of the ordinary, so you may just find the right combination to get you to your goals.
1. Imagine yourself as a role model: Who inspires you in your life? Display a picture of them and then write a brief paragraph about how they inspire you every day. Then make a sincere attempt to adopt their success. What would they do in any particular situation … then do it.
2. Clean the slate every day: So you didn't reach your fitness or nutrition goal yesterday. Let it go. Begin each morning with a fresh outlook on yourself. You are capable of making good choices today!
6. Recognize there is no such thing as too busy: The research has shown again and again that the busiest people in the world exercise. For that matter a research study done in 1996 found that the ONLY common denominator among happy people was that ALL happy people exercise. So MAKE time to plan your meals, exercise and be happy.
7. Sleep: The best way to decrease excess cortisol production, which can lead to stress eating, is to get six to eight hours of sleep each day. I know many of you find it difficult to sleep for a variety of reasons, but it doesn't change the fact that adequate sleep is a necessary component of a healthy life. Finding a relaxing ritual each evening and sticking to it will help train your brain to relax and give you the sleep you need.
8. Stray from the herd: If you are going to change your behavior, you will probably need to change your playmates and your playgrounds. Hang out with folks who are already taking good care of themselves, and stop eating in establishments that carry fattening, unhealthy food choices. And by all means STOP going to all-you-can-eat buffets. NO ONE needs to eat ALL THEY CAN EAT!
9. Stop overthinking: Put down the self-help book and start doing the work!! Begin simply each day with one goal of behavior change.
13. Start each day with deep breathing: Use a Post-it note to remind you to take 20 deep breaths, 40 medium breaths and 40 fast breaths. This breathing method has been proven to clear out old negative thinking.
14. There is an app for that! Put an app on your phone that will count your steps or help you keep count of calories or build you a network of new fitness friends or play music to keep you energized.