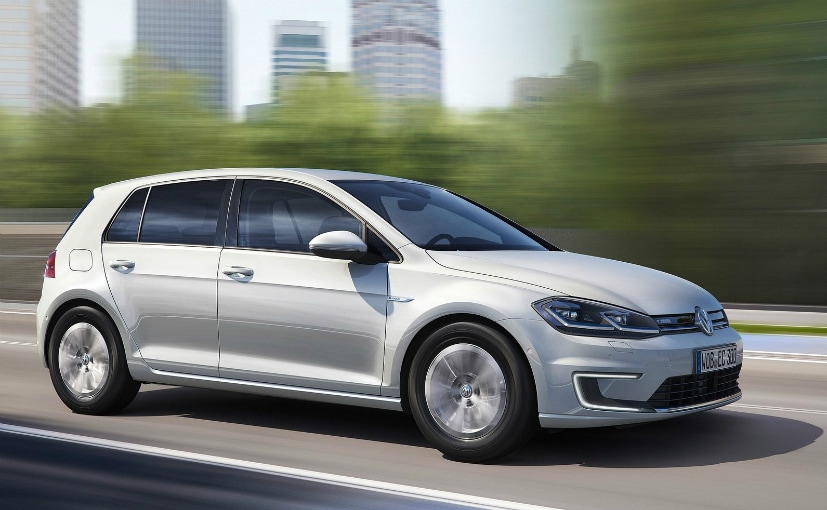 Highlights
Volkswagen eGolf gets an all-electric drivetrain with 134 bhp and 290 Nm
The official range on the eGolf is 300 kms on a full battery charge
The eGolf is based on the current NQB platform and not on the future MEB
The electric car is coming. And nothing, including all the oil money in the world, can stop the shift towards electric mobility. The last few months in particular have been exceedingly important with automakers in India and around the world publicly announcing their extremely ambitious electric plans. But what if you want an electric car now, in 2017. Well, your immediate reaction when someone says 'electric car' would be a Tesla but since they are out of bounds for most, a car that is more practical, both to live with and to buy, would be ideal. And that, is where the 2017 Volkswagen eGolf comes in! And we have been driving it across Germany, on the Autobahns and through the quaint little towns to find out what it feels like!
Volkswagen Cars

Polo

Polo GTI

Passat

Vento

Beetle

Ameo

Polo GT

Tiguan

Jetta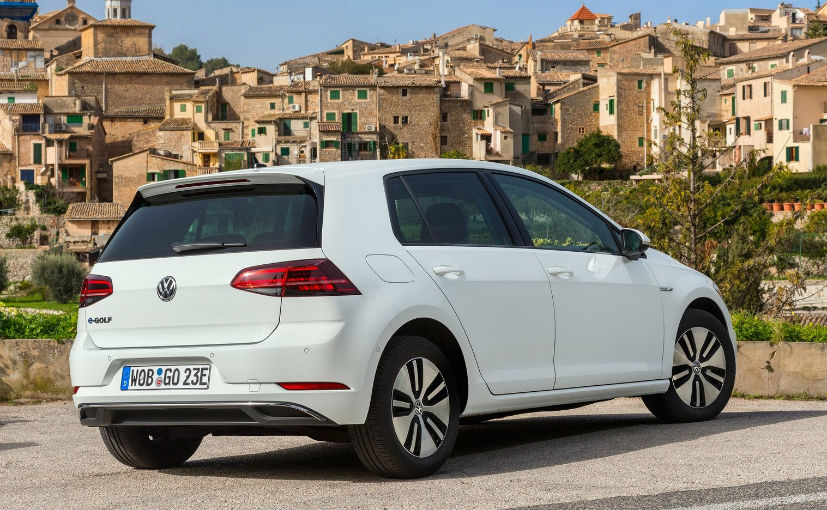 The 2017 Volkswagen eGolf is based on the standard Golf (in this case the Gen 7) that has been one of Europe's best selling cars for the last few years. Based on the MQB platform that underpins the likes of the Skoda Octavia, Volkswagen Passat and even the Audi A4, the Golf is and has always been the byword in sensible practical motoring. No wonder then that it is the obvious choice for Volkswagen to plonk electric internals into. Although the one we drove looks quite bland with the typically white paintjob, there are some distinct features that differentiate it from the lakhs of other Golfs we see on European streets. You do get a different set of wheels for example and the eGolf badges on both front fenders and the boot. And that's about it. No fancy unnecessary futuristic styling and no over-the-top blue accents on the grille to shout out what the car has under the skin.
Also Read: Maruti Suzuki's electric car plans!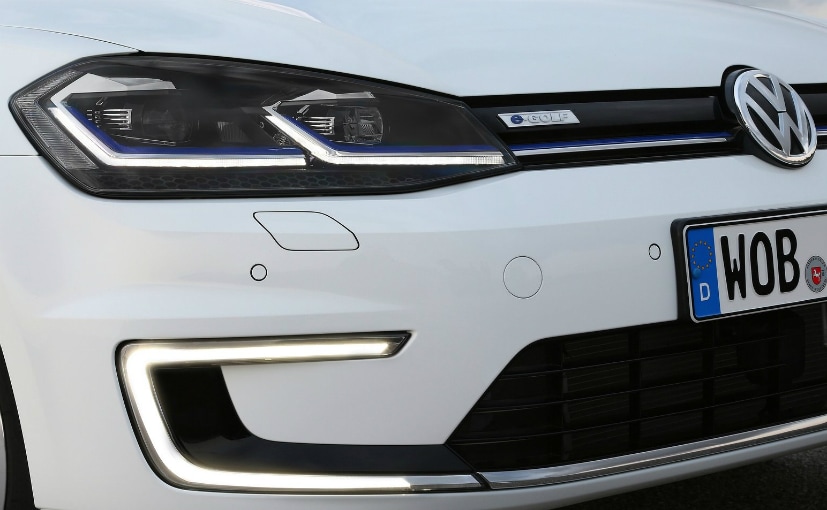 Under the skin too it is pretty much as sensible as it gets. You got a ton of space in the rear, a fully loaded cabin up front and a large and very high definition touchscreen that packs in features like gesture control! You also get a full LCD display on the instrument cluster to show all crucial figures like the electric charge and range along with the standard speedometer data. Of course, expected features like navigation, Apple CarPlay and Android Auto come as standard.
Also Read: Tata Motors reveals electric car plans!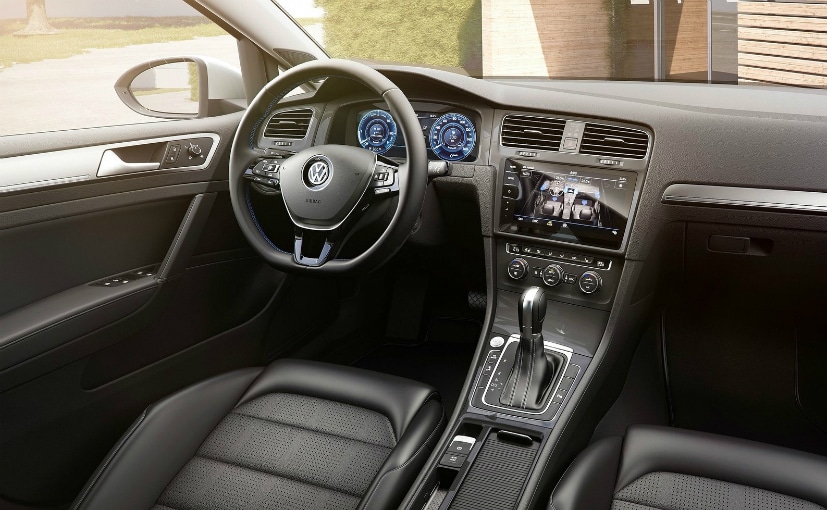 So now that we are done with the bits that one can feel, see and touch, lets get buzzing (all puns intended) with the heart and guts of the 2017 Volkswagen eGolf. As we mentioned earlier, the new 2017 Volkswagen eGolf is based on the MQB platform that was originally always meant for internal combustion engines. Volkswagen though has found space underneath the floor to fit the battery pack. The battery pack is made of 24 cells in total, with each cell weighing about 12 kilograms each. The whole pack though, which also contains the battery cell controller, the battery junction box, the management system, housing and insulation weighs a total of 350 kg and consists of 2500 individual parts! Incidentally, the battery cells, which were originally sourced from Panasonic, are now sourced from Samsung. The whole battery pack makes 35.8 kWh of power.
Also Read: Sachin Tendulkar Rocks an electric go-kart!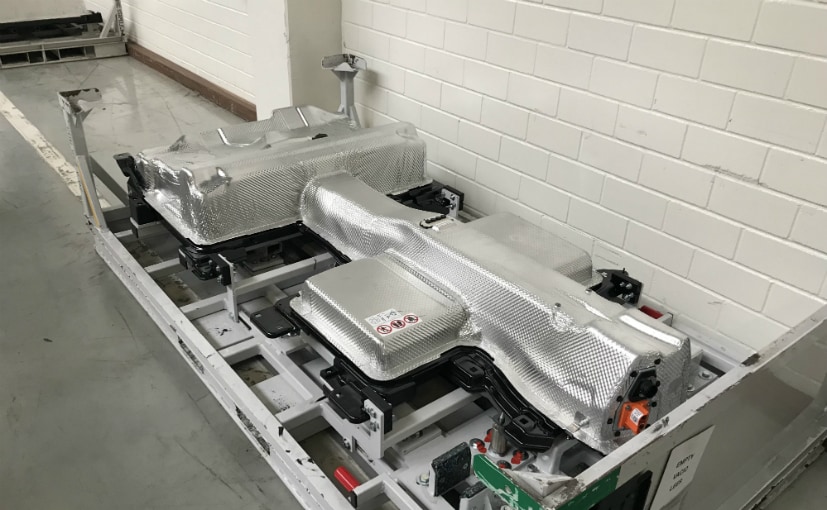 Up front is the electric motor that makes a peak horsepower figure of 134 bhp but the big number here is 290 Nm of torque! And since it is an electric motor, all that torque is available at 0 rpm or instantly as you put the foot down! The eGolf actually feels like it accelerates like a hot hatch would even though the 0-100 kmph times are a little over the 9 second mark. The eGolf is also restricted to 155 kmph but then if one really considers what an electric hatchback like this one is supposed to do, speed isn't really somewhat of a primary concern. That said, we did drive it on a long stretch of unrestricted autobahn between Hannover and Wolfsburg and although it could not really keep up with the fast debadged rockets that you find on the fast lanes, we did find ourselves chugging along, or in this case, buzzing along quite quickly! Driving fast though, especially considering how heavy my right foot gets, can result in that range readout dip quite quickly!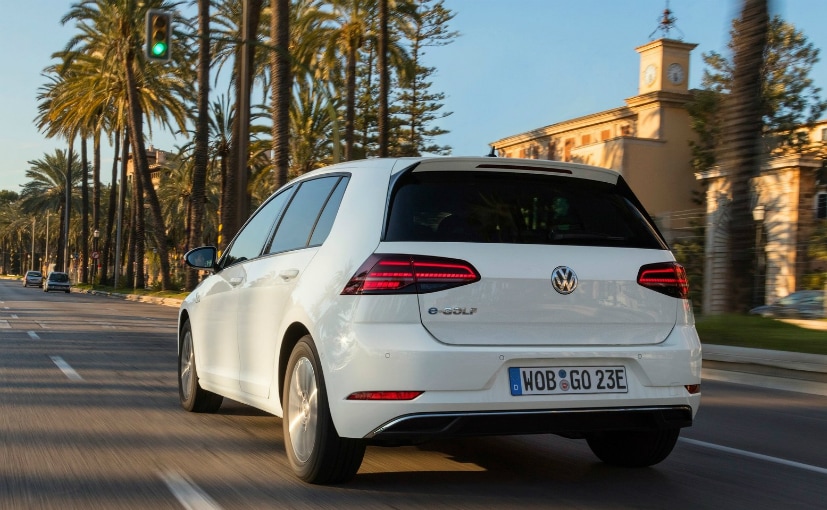 And range (apart from that cost factor of course) is the primary reason all of us haven't switched to an electric car in the first place. While the last generation Volkswagen eGolf had a range of only about 150 odd kms, the new 2017 eGolf can go up to 300 kms in ideal test scenarios. That said, Volkswagen themselves claim that realistically, the range on the car is closer to about 240-250 kms on a fully charged battery if driven sensibly. If driven faster though, like we did, a realistic range figure should be just under 200 kms and that is not a bad thing.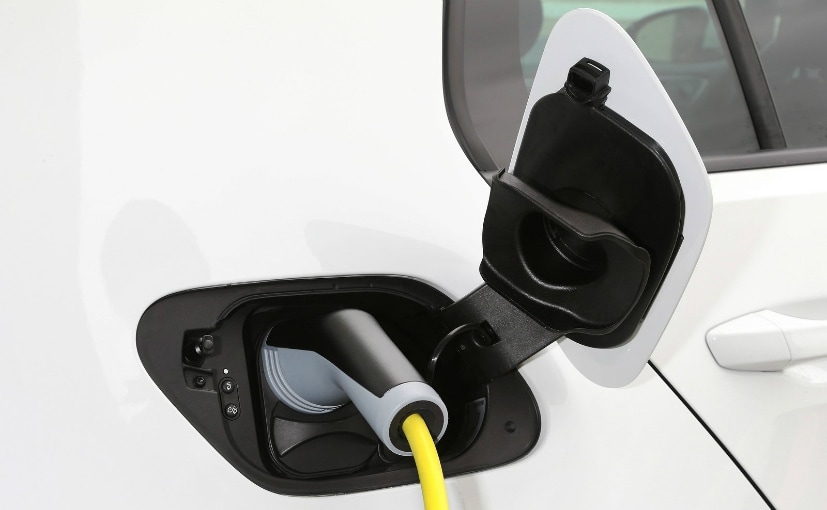 The eGolf on the standard charge cycle takes a fair few hours to charge the batteries completely but it also comes fitted with a fast charger akin to Tesla's supercharger setup which can charge the battery from 0% to 80% in about half an hour.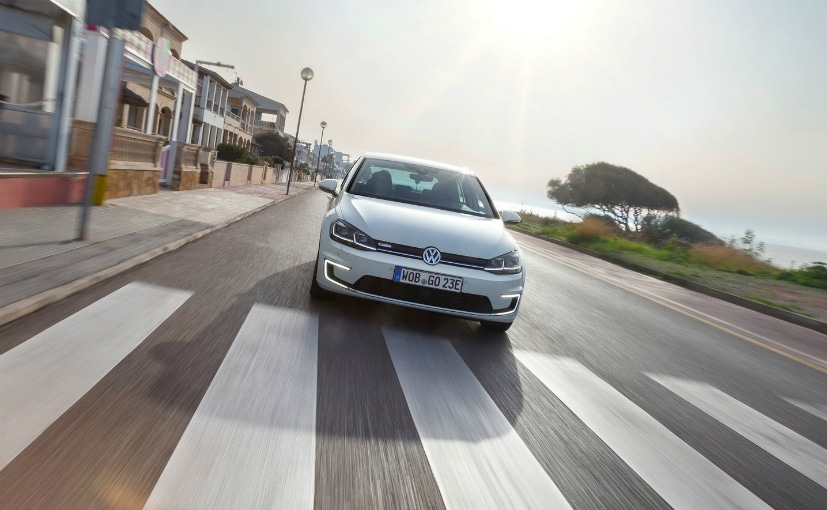 The 2017 Volkswagen eGolf also gets features like regenerative braking. You could choose to put the car in D, or normal drive mode and the car would react like it usually does or you could shift it to B mode which uses maximum regenerative braking. Now while it is great to have regenerative braking or some sort of slow down when you are cruising on a highway, in the city, the B mode does feel very jerky and twitchy. In fact, while speaking to one of the Volkswagen test drivers, they even mentioned how some actual customers have felt just a tad bit of motion sickness because of the twitchy nature of the car in that particular mode. But, if hypermiling and extracting every single ounce of energy is what excites you, then the B mode would be Christmas morning!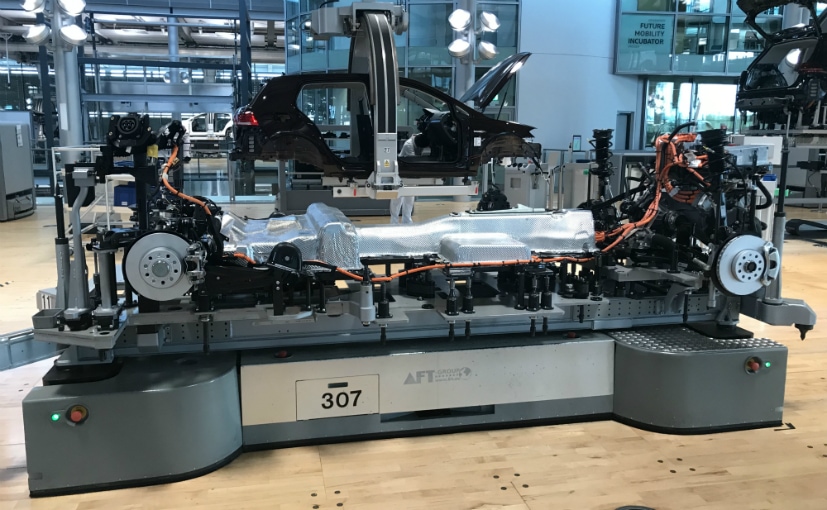 Apart from the fact that the eGolf is quiet and has just a faint 'speaker induced' buzz, the car drives just like a normal hatchback. There is that typically Volkswagen level of solidness that you get from the chassis and the steering feedback, despite being electric is great too. As is the case with most/all electric hybrid cars, the eGolf comes with the energy efficient and low rolling resistant which, if replaced by better ones, would really make the car handle a lot better. The eGolf also comes with adaptive cruise control, which is absolutely perfect for those long autobahn cruises.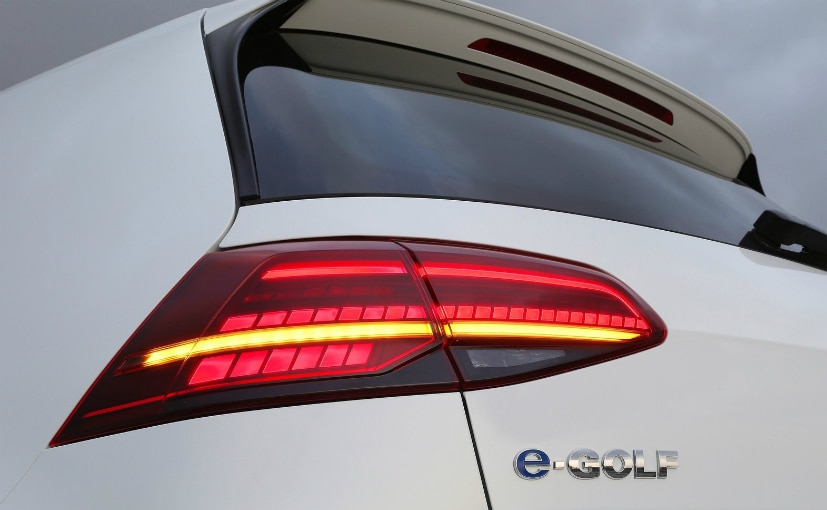 So, why are we bringing you a review of a car that isn't in India and isn't expected in India anytime soon? Well, it is simple. The eGolf is the cutting edge in terms of Volkswagen's real time electric mobility push and would be a great option for India too. Why? Well, it is simple. With the eGolf, Volkswagen could kill two birds with one stone (not literally!). The Golf is the most popular model in the Volkswagen range and one that is not available in India. Thus by bringing the marque to India, VW could expand its product portfolio with a car as iconic as the Beetle is. And secondly, considering the current Indian government's stand on electric mobility and it's plans to bulldoze manufacturers into submission, an electric car in the Volkswagen range would set a great precedent for the entire group. Yes, we still have very very selected infrastructure in terms of charge points in the country but with a growing number of customers willing to adopt electric mobility, getting the 2017 eGolf to India might be food for thought!
["Source-ndtv"]