For example, try this: tap the address bar to reveal your favorites, tap and hold one of the site icons, then drag the icon to rearrange it.
You can also un-favorite a site by tapping and holding its icon, then tapping the Delete button that appears. Want to rename an icon? Tap and hold it, then tap Edit.
While you can't rearrange or edit "frequently visited" sites, you can (assuming you haven't turned them off entirely) delete them one-by-one by tapping and holding an icon, then tapping Delete.
Change Reader mode font and background color
One of the most handy features in Safari, Reader mode reformats a cluttered webpage to make it easier to read. (By the way: when will Google stop dilly-dallying and fully enable Chrome's hidden version of Reader mode?) To activate Reader mode, all you have to do is tap the little four-line button on the left side of the address bar.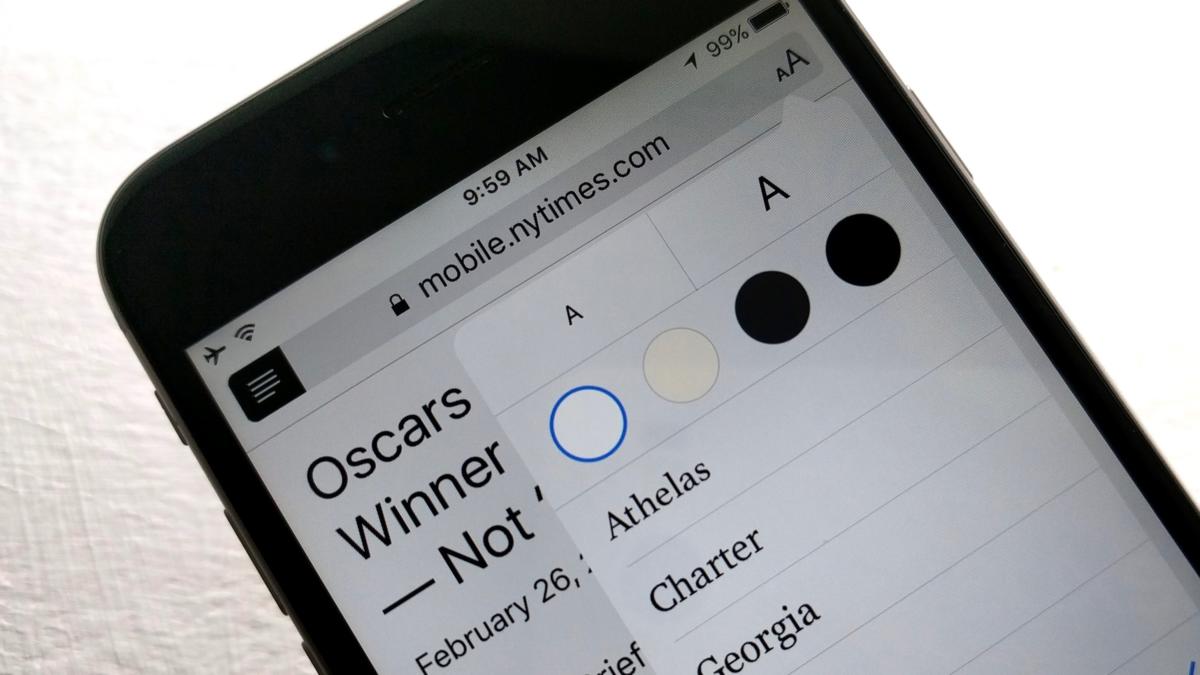 By default, the background color for Reader is bright white, while the font is the relatively boring sans-serif San Francisco—better than trying to read tiny text on a busy webpage, certainly, but not as soothing as the silky fonts and warm background hues in the iBooks app.
If you look in the top corner of a Reader-enabled page, you'll see a telltale "aA" button. Tap it, and a menu of alternative fonts and background colors will appear, perfect for switching to a supple serif font with an easy-on-the-eyes cream backdrop.
Search for text on a page
Like Chrome, Safari for iOS makes it easy to search Google (or the search engine of your choice) by tapping your search directly into the address bar.