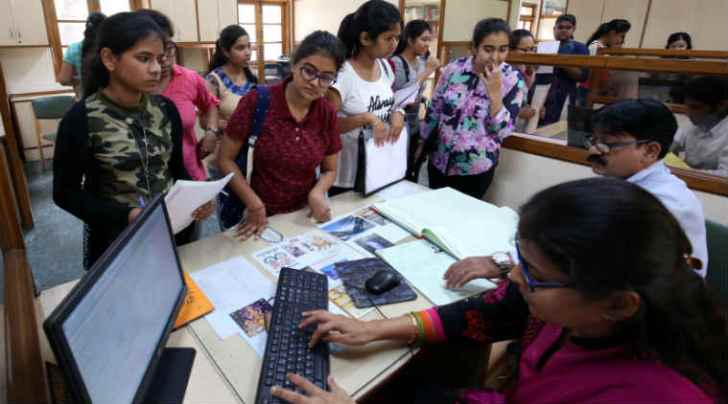 The Delhi University has on Thursday published the seventh cut-off for admission in undergraduate courses for 2017 academic session. While seats are available in some colleges, however, the cut-off remains unchanged from the previous sixth cut-off for the popular courses.
For BA (Hons) Economics, Hindu college has set the cut-off at 97.25 per cent. Seats are also there for admission at colleges such as Atma Ram Sanatan Dharma College (94.25 per cent) and Indraprastha College for Women (96 per cent).
Similarly, Lady Shri Ram (LSR) College for Women also announced same cut off – 97.25 per cent – for BA (Hons) Political Science. Cut-off remains high even for BSc (Hons) Statistics at 96.75 per cent. For those seeking admission in B Sc (Hons) Physics, the percentage remains at 94.33 per cent.
One of the most sought-after courses, English (Hons) is available for admission at SGTB Khalsa (93.5 per cent) and Vivekananda College (88 per cent). In Hans Raj College, those who scored 91.5 per cent, can take admission in B.A. Programme. Admissions are available in Hindi courses in many colleges.
As per a press release issued by the Delhi University's registrar's office, "Admissions for the seventh cut-off will take place between 27 and 28 July." DU had announced its first cut-off on June 23 and the highest was 99.66 per cent for B Sc Electronics (Hons) in SGTB Khalsa College.
[Source"timesofindia"]