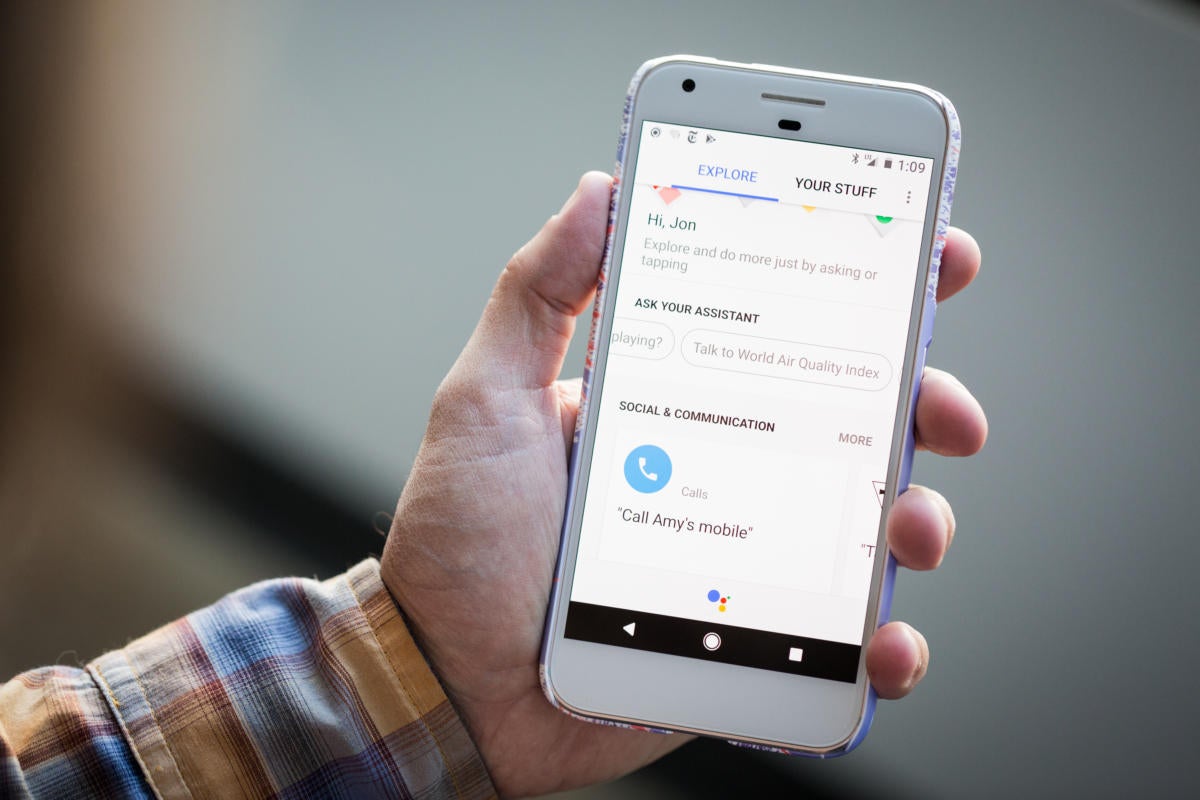 Google has had voice search features in Android for years, but when Google Assistant rolled out on the Pixel in October 2016, everything finally came together. You can now get Assistant on plenty of Android devices, and Google just improved the platform with a raft of new features in recent weeks.
It can be easy to miss the improvements if you don't obsessively keep an eye on the news, so here they are in one place: the five coolest new features in Google Assistant.
Explore menu
Google used to hide all of Assistant's features in a series of esoteric, buried menus. Now, there's a much more sensible way to find out what sort of cool things you can do with Assistant in the Explore menu.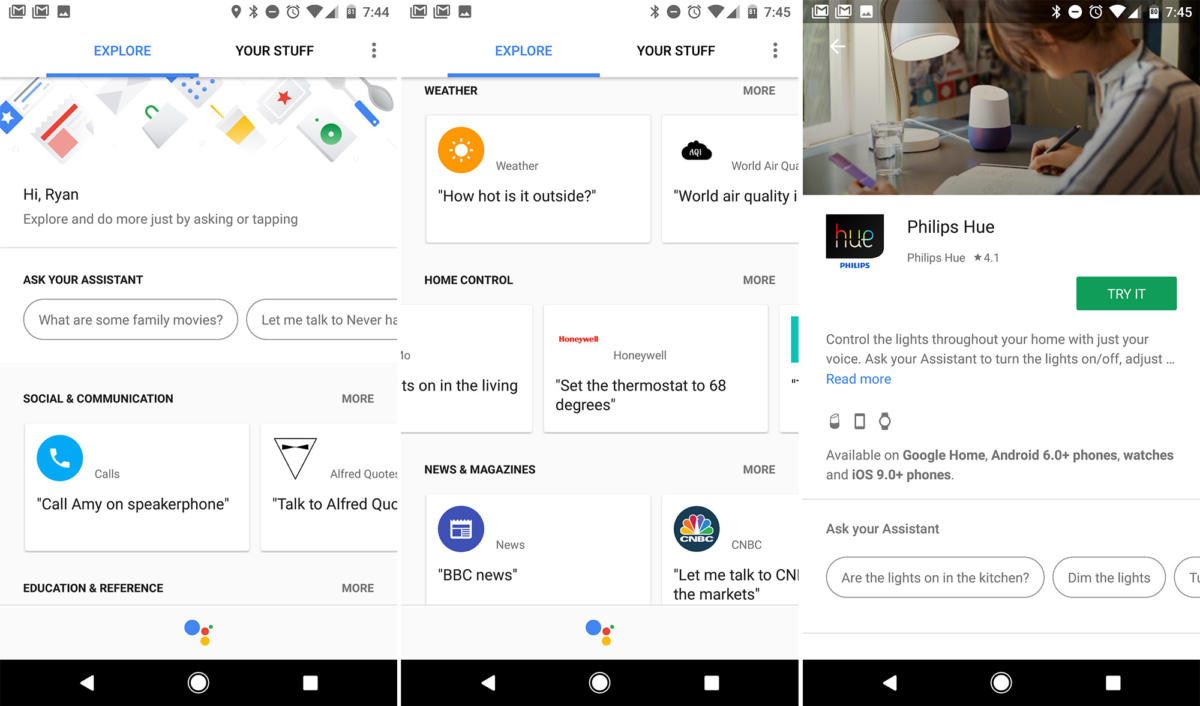 To access this menu, open Assistant and tap the blue drawer icon in the upper right corner. Here, you can find all the services supported by Assistant broken down into categories like Social & Communication, Education & Reference, Games & Fun, and more. Each tile links to a full info page where you can see sample commands and (if necessary) link your account. Bottom line: Checking out the Explore menu is the easiest way to keep track of newly added apps and services.
There are also some general Assistant command suggestion at the top. You don't even have to speak the suggestions, just tap the bubble and they'll be dropped right into Assistant.
Typing to Assistant
Google Assistant first appeared in the Allo app, and in that iteration, you could input text to "chat" with the Google's bot. But the more powerful baked-in phone version of Assistant began its life with only voice input. That's fine when you're in a situation where you can talk to your phone, but voice dictation isn't always appropriate. Well, thanks to the recent update, you can now type your questions and commands, too.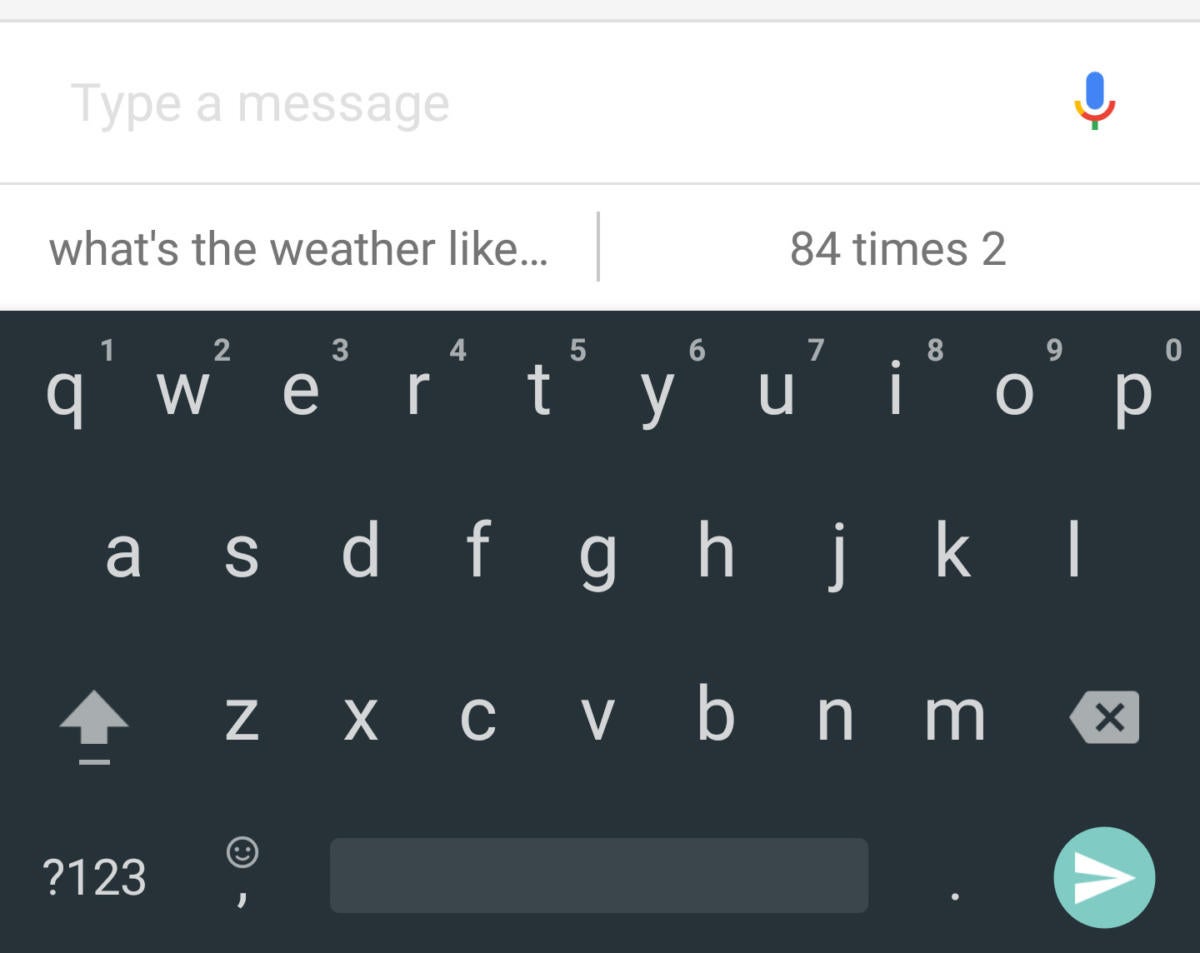 To access the keyboard in Assistant, just long-press your home button as you normally would. But instead of speaking right away, tap the keyboard icon in the lower-left corner. Assistant will expand to fill the screen, and you can begin typing. Assistant will respond to all the same commands that you'd use in a voice-dictation situation, and you'll also find contextual suggestions above the keyboard. And because these suggestions are part of Assistant, they appear no matter which keyboard app you're using.
Editable history
Google Assistant used to be a transient experience—whatever you said to Assistant would be lost to the ether as soon as you left the Assistant UI. But now there's a full history of your commands, and you can edit them too.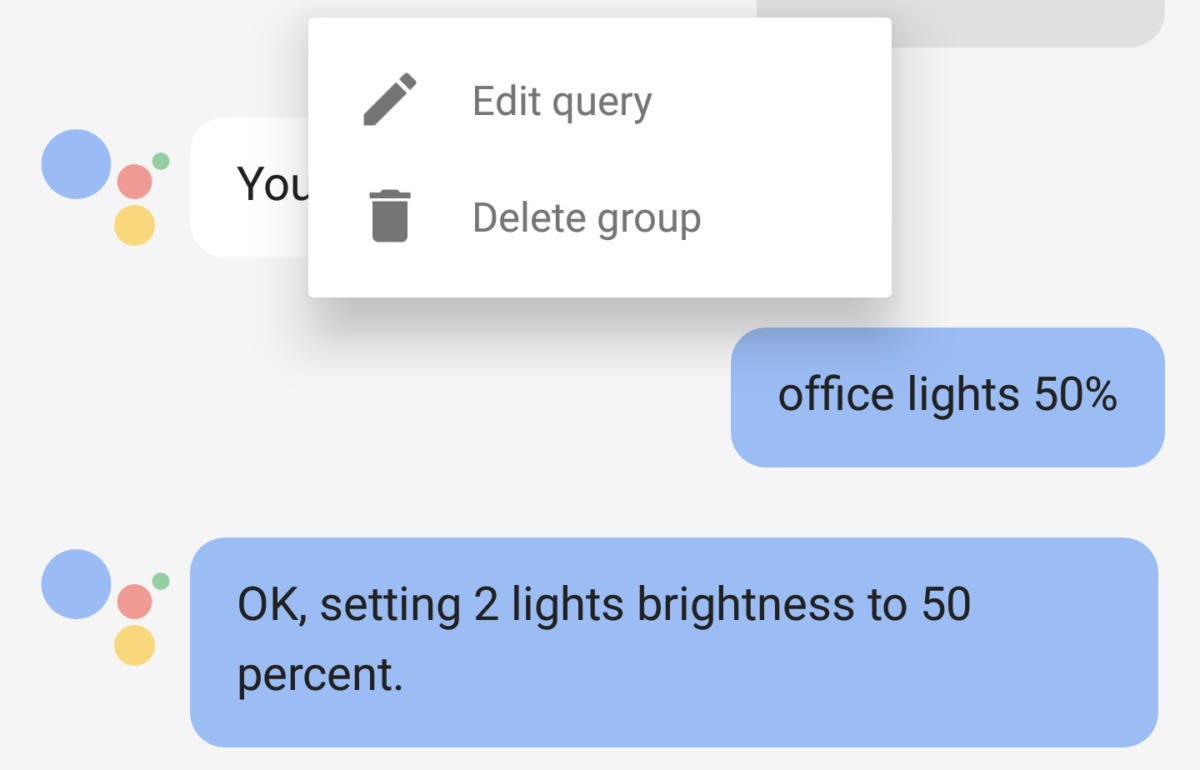 To access your Assistant history, you need only drag up on the overlay when Assistant pops up. This will drop you into a full-screen interface that shows your recent queries. Scroll up to see everything you've asked and how Assistant answered.
[Source"indianexpress"]