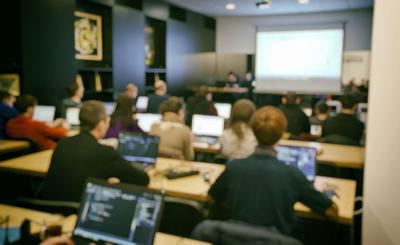 Some districts spend far more per student at some schools and less at others, but parents can now find how just how big the difference is after per-pupil spending by school was added to the latest Illinois Report Card.
In addition to the district-level data, the Illinois State Board of Education now includes how much is spent per student in each school using each school's fiscal year 2018 financial reports.
"Exploring this new level of financial data and context can deepen our understanding of equity in Illinois," Illinois State Board of Education Superintendent Carmen Ayala said.
Some districts had per-pupil spending differences between schools that were in the thousands.
Bloomington School District 87, for instance, spent $10,824 per pupil at Oakland Elementary school, but spent more than $16,000 per student at Bent Elementary School, which has similar characteristics.
Some schools see an even more stark contrast, but with good reason.
In Champaign CUSD 4, the district average was just over $13,000 per pupil in fiscal year 2018. Novak Academy, an alternative school, spent nearly $25,000 per student.
The point of the metrics, said spokeswoman Jackie Matthews, was to create local discussions about the equity of spending and the potential disparity between local schools.
Ayala said that Illinois students have performed similarly in metrics tracked nationally, even where other states have slipped.
"Illinois' performance held steady in 2019 while 31 other states saw significant declines in eighth-grade reading and 17 other states saw significant declines in fourth-grade reading," she said.
["source=thecentersquare"]