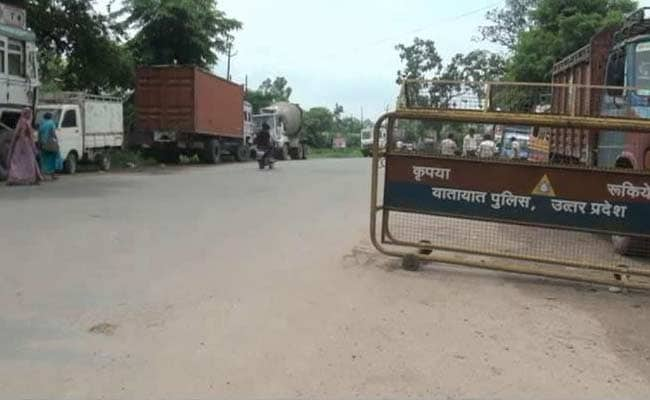 HIGHLIGHTS
Noida woman, her teen daughter gang-raped in UP
Family was dragged out of car in Bulandshahr, 65 kms from Delhi
Main accused identified, 15 suspects detained
BULANDSHAHR: A woman from Noida and her 14-year-old daughter were allegedly dragged out of their car and then gang-raped by a group of five men near a highway in Uttar Pradesh's Bulandshahr, just 65 kilometres from Delhi, on Friday.
They were travelling to Shahjahanpur in UP with their family on Friday night. Soon after they entered Bulandshahr, their car was hit with a blunt object. As they stopped, the group allegedly attacked the family and dragged them to a nearby field and looted their cash, jewellery and mobile phones.
They then allegedly tied the men with ropes and raped the woman and her daughter, a senior police officer from Bulandshahr said. One of the family members, who managed to untie the ropes, reported the matter to police next morning.
15 suspects have been detained and are being questioned. Police say they have identified the main accused. 15 police teams are conducting searches in Bulandshahr and Meerut to arrest him.
Faced with criticism for law and order situation in his state, Chief minister Akhilesh Yadav has given cops 24 hours to nab the culprit. Earlier in the day, he had ordered the Principal Secretary, Home secretary and the Director General of police to reach Bulandshahr to monitor search operations.
The officer in charge of the police station in the area where incident happened has been suspended; his senior has been transferred. There was a police post just 100 metres away from the spot where the car was stopped.
The highway connects Delhi to Kanpur.
[Source  NDTV]