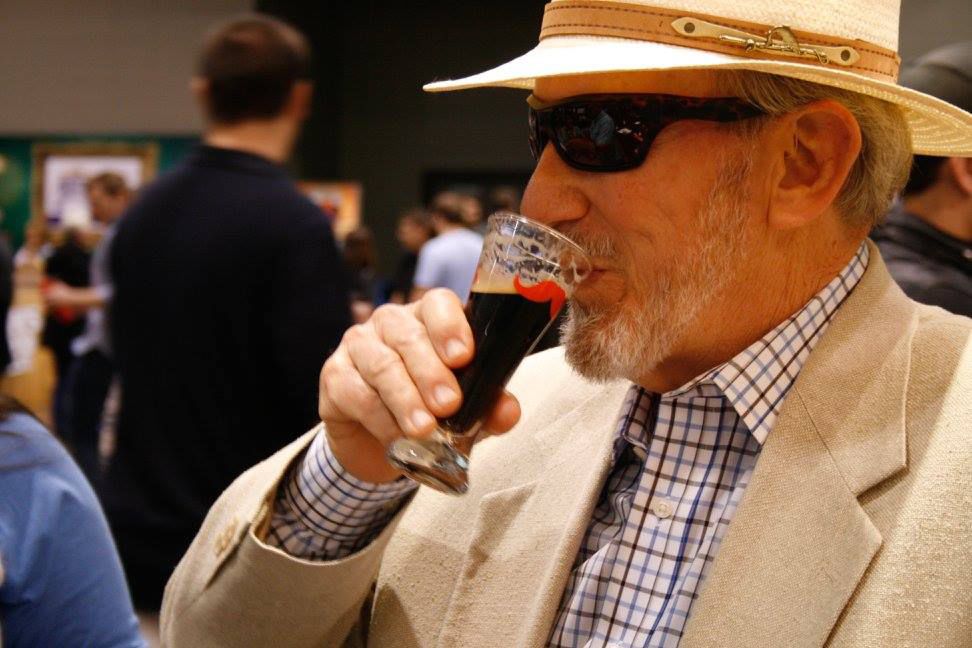 In the fall of 2013, Alltech hosted a small beer festival at the Kentucky Horse Park. It didn't advertise the event, but those who found it were excited they did.
Fast forward a few months, the Alltech Craft Brews and Food Fest was born and has been growing ever since.
Held at Heritage Hall in Lexington, the Alltech Craft Brews and Food Fest has grown every year, according to Peter Weiss, marketing manager for Alltech Lexington Brewing & Distilling.
"It started small with maybe 35 breweries and has since grown," Weiss said. "Now it is in it fourth year and we've had a bigger footprint every single year. This year, there will be more than 60 breweries."
This year's Alltech Craft Brews and Food Fest features breweries from all across Kentucky, about 25 in total, plus several other states and even Ireland. Weiss said the event will include beers that have never been poured in the state of Kentucky previously.
Weiss has been part of the event since its inception. He said he thought it would take time to grow, but he's been proven wrong.
The Alltech Craft Brews and Food Fest had more than 5,000 attend the event last year and has continued to add new elements.
"We added small craft distillers from Kentucky who are part of the Kentucky Bourbon Trail Craft Tour a couple years back," Weiss said. "That was a huge success to see what kind of spirits are coming out. Being able to highlight them has been a big win."
A new element this year will be the Irish Bar, Weiss said. Three breweries from Ireland, which have never been poured in Kentucky, will be at the event.
"We're excited to have those guys over here," Weiss said.
The Alltech Craft Brews and Food Fest is the culmination of Lexington's Craft Beer Week, which runs from May 12-21, and features numerous special beer releases and events.
If one is not able to venture to Lexington or the special beer releases, many will be available at the Craft Brews and Food Fest as part of special tappings.
Weiss said being able to showcase what every brewery can do is what makes it special.
"We've got breweries in Paducah and Pikeville and a lot of places don't get to be part of Lexington Craft Beer Week. And here, we can showcase what those guys have and that is something really cool."
Weiss calls it a big party that winds down craft beer week and brings brewers and people together from all across the state.
In addition to craft beer and spirits, The Alltech Craft Brews and Food Fest also highlights local food.
"Keeping it Kentucky, keeping it local," Weiss said. "We wanted to keep it to vendors who are from here, brick and mortar here or food trucks from around here. We want to make sure to highlight that culinary experience."
With the more breweries and new elements, the Alltech Craft Brews and Food Fest will also have a larger footprint this year. It will also be on the west side of Heritage Hall. Weiss said this will allow for smoother check-ins, getting everyone their glassware and getting them in the doors.
The Alltech Craft Brews and Food Fest starts at noon and runs until 8 p.m. on May 20 at Heritage Hall in Lexington.
"Don't feel you have to stay the whole time," Weiss said. "However, I highly recommend coming out and checking it out if you are beer lover. Even if you are not, we've got ciders, we've got spirits, we've got speciality cocktails, and live music.
"It's just really cool to come out and see what the breweries have to offer."
Tickets are available at us.alltechbrewsandfood.com. There, festivalgoers can also find a complete list of breweries, distilleries, vendors and music.
["Source-richmondregister"]